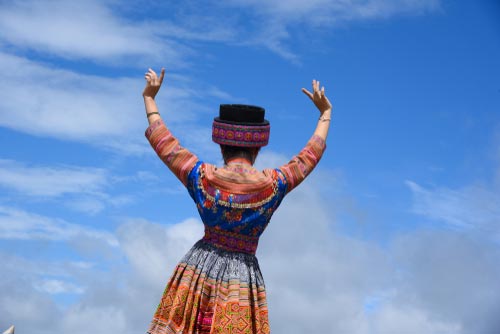 With over 2.5 million users in China, Hmong is also spoken widely in Laos, Vietnam, French Guinea, Thailand, and the U.S.A. For exceptional Hmong translation services, look no further than Etcetera Language Group, Inc. As a certified language translator and one of the largest Hmong translation centers in the world, Etcetera Language Group, Inc. provides specialized Hmong translation services and related services to several industries.
We deliver a complete set of solutions that meet the needs of our worldwide clientele on time and under budget. We have a multilingual team that prides itself on professional presentation, highly accurate global translation, and strong customer service. Contact Etcetera Language Group, Inc. today for any inquiries on Hmong translation or any related business services.
What Language is Hmong?
The Hmong language is a dialect continuum of the West Hmongic branch developed within the last two thousand years ago within the Hmong people. The language is spoken by the Hmong people of Laos, northern Vietnam, Yunnan, Hainan, Thailand, Sichuan, Guizhou, and Guangxi. The Hmong Daw and Mong Njua are widely known only in the United States and in Laos. With more than 2.7 million users of the various varieties of the Hmong language, Dananshan is the most used native variant of Hmong.
Hmong words are often short, with most having just one syllable. As a result, many Hmong words seem the same to someone who isn't accustomed to hearing the differences. A single word like "cee" may have many meanings depending on how it's pronounced.
Even though the Hmong language may seem difficult to comprehend or learn, using translation services whenever you need anything translated can ease the hustle of having to learn the language itself to be able to interact. This is why Etcetera language Group exists!
Types of Services We Offer
Get in touch with Etcetera Language Group, Inc. for any questions on any Hmong language service, including the following:
Document Translation Services
A Washington D.C.- based company, Etcetera Language Group, Inc., has been providing its clients across the country and around the world with accurate, efficient, and highly professional document translation services. Our team of translating experts can translate documents for pharmaceutical industries, advertising, legal, tech, education, financial, medical, as well as many others. We pride ourselves on providing quality in our translations and our customer service.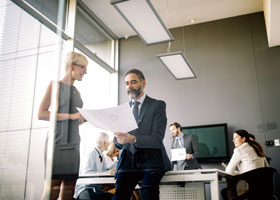 Desktop Publishing Services
Are you looking for professional multilingual desktop publishing, layout, professional presentation, or formatting for any of your documents? Get in touch with Etcetera Language Group, Inc., and they will provide you with just what you need.
We use state-of-the-art technology to prepare a highly professional and attractive finished product that combines visual and text elements to meet your desired goal as well as save you money and time over other desktop publishers. With our excellent desktop publishing services, we are passionate about helping you communicate effectively to your clients as well as capture their attention.
Translation Proofreading and Editing
In direct language translation, there are always gaps that occur; some phrases or words may not have the direct meaning, while sometimes the sentence structure can come off or sound disjointed. With several years of translation work, we are familiar with these types of errors and have the foresight to correct them. Through this, we can provide completely clean and easily understood translations. We do this through translation, proofreading, and editing.
Application of Hmong Language Translation Services
Several industries benefit from the certified translation from Hmong to English and vice versa with agriculture being one of them.
Translation for the Agriculture Industry
Agriculture involves the cultivation of plants and the rearing of livestock. We offer Hmong interpreters who understand and can interpret complicated Hmong terminologies related to agriculture and can translate them to English accurately. This is often the case in countries like Thailand and Vietnam, which greatly depend on exports of agricultural products and have a large population speaking the Hmong language.
In Thailand, agriculture is diversified, highly competitive, and specialized. Their exports are very successful, and rice is the most important crop, with about 60 percent of the farmers growing it. Vietnam agriculture also largely depends on agriculture besides other crops like tea, sugarcane, cotton, peanuts, coffee, and rubber.
Workers and business owners in this sector require excellent translation services in order to effectively interact on the international platform and translation service companies come in handy in those efforts.
For Hmong to English and vice versa, feel free to contact Etcetera Language Group Inc. at (202) 547-2977 for more details or fill out our online form.