For over 20 years, Etcetera Language Group, Inc. has been providing clients in Washington, DC, the entire United States and Europe with efficient, accurate and highly professional translation services. We have expertise in translating documents for the legal, advertising, financial, education, medical, tech and pharmaceutical industries, as well as many others, and we pride ourselves on our ability to provide outstanding quality in our translations as well as our customer service.
Etcetera Language Group, Inc. specializes in translating documents into and from English. We offer our services for dozens of languages, including highly accurate French, German, Arabic, Japanese, Russian and Spanish translation in Washington, DC. Our clients come to us from a wide range of industries as well as for personal document translation.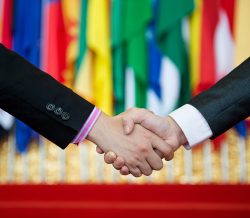 Etcetera Language Group, Inc. provides language translation services for all Industries in over 100 languages. We focuses on the translation of Advertising, Automotive, Banking, Business, Computer Science, Education, Engineering, Financial, Immigration, Information Technology, Legal, Manufacturing, Marketing, Medical & Health Care, Pharmaceutical, Telecommunications and Personal Documents into and from English with certification when requested. We provide language solutions that help our clients meet their urgent, short-term and long-term goals. As a result of our resources, 14 years of experience, and unequaled reliability, Etcetera Language Group, Inc. has grown to be one the preferred translation service providers. Our 1,000 highly trained translators and editors are skilled professionals in a wide array of critical fields. Our translators are dedicated to conveying the accurate message for exact understanding by the intended audience.
We use SDL Trados, a CAT tool (Computer Aided Translation), to ensure quality and consistency.
At Etcetera Language Group, Inc., our team is committed to providing our customers with the translation services required for short- and long-term projects. Our services are also available to meet your urgent needs, and we offer free consultations to help you get acquainted with the options we offer and understand what you can expect from our team. When you need translation and desktop publishing services, including Spanish to English translation in Washington, DC, please call Etcetera Language Group, Inc. at 202-547-2977. We look forward to serving you!