If you're on this page, it's likely that you need translation services and are wondering about the price. Don't worry: This page will give you an idea of what translation services cost, what types of services are available, and which languages are covered by Etcetera Language Group, Inc.
Popular Languages We Provide Translations For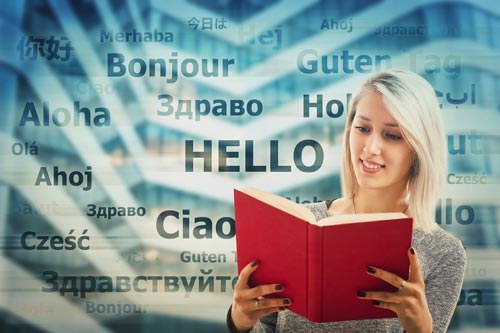 Etcetera Language Group, Inc., offers translation services covering dozens of languages, meaning we can help you shift virtually any document from another language into English or vice versa. We have experience with some of the world's most ubiquitous and well-known languages, including Russian, Spanish, Japanese, French, German, Arabic, and both simplified and traditional Chinese. We also cover less well-known—yet still important—languages, such as Hungarian, Indonesian, Finnish, and many more.
No matter the language, our editors and translators work hard to first understand the original message and then accurately convey it into its new rendering.
Translation Services
At Etcetera Language Group, Inc., we provide three main types of translating services: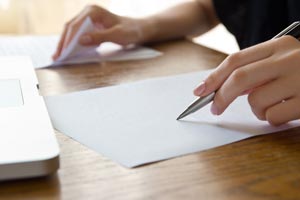 Our document translating services are ideal for those who need documents transformed from English to another language or from another into English. This service is available for both business and personal documents. We have translated documents related to countless fields, including law, finance, medical care, and immigration. We also have experience with documents related to automotive topics, computer science, banking, information technology, and more.
Our desktop publishing services are meant to help individuals and businesses in need of a way to professionally present multilingual information. To assist clients in this area, Etcetera Language Group, Inc., utilizes professional software such as Adobe InDesign, deep reservoirs of fonts, and multilingual professionals experienced with desktop publishing. We have worked with a wide range of document types, including brochures, technical manuals, flyers, and posters. Overall, we take on projects with the goal of making text and visual elements work together to deliver a cohesive message, no matter the vernacular. Desktop publishing and translating are complicated endeavors even on their own, but we can make tackling both at the same time seamless.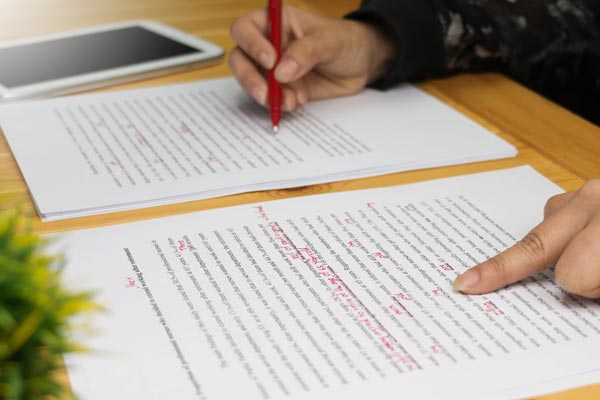 Our translation proofreading and editing services are meant to clean up preexisting translations. In other words, our experts look over documents that have been directly translated from one language to another. They do so to catch and correct rendering errors:
In the editing phase, experts look over the document to ensure that it functions well from a grammatical and structural perspective. Editors catch and fix small errors such as missing details, but they may also make larger changes such as rearranging entire passages and paragraphs.
In the proofreading phase, proofers go through a nearly done translation to look for small but distracting errors like typos, incorrect punctuation, and grammatical problems.
Though proofreading and editing have somewhat different focuses, both of these phases have an overarching goal of making sure the final document matches up with the original message's meaning.
Whether you're ready to get your translation project started or still have more questions, please get in touch by using our contact page or calling 202-547-2977 to set up a free consultation. No matter the language or type of document, we look forward to fulfilling your translation needs!
Contact Us