If you're on this page, it's likely that you need translation services and are wondering about the price. Don't worry: This page will give you an idea of what translation services cost, what types of services are available, and which languages are covered by Etcetera Language Group, Inc.
Languages We Translate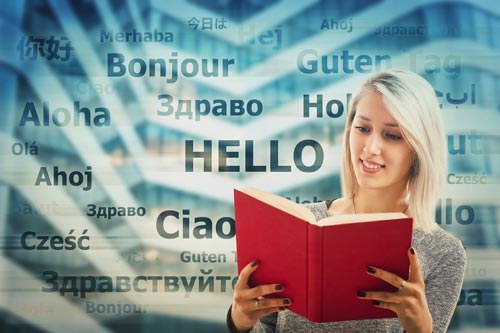 Etcetera Language Group, Inc., offers translation services covering dozens of languages, meaning we can help you shift virtually any document from another language into English or vice versa. We have experience with some of the world's most ubiquitous and well-known languages, including Russian, Spanish, Japanese, French, German, Arabic, and both simplified and traditional Chinese. We also cover less well-known—yet still important—languages, such as Hungarian, Indonesian, Finnish, and many more.
No matter the language, our editors and translators work hard to first understand the original message and then accurately convey it into its new rendering.
Language Translation Pricing
The pricing of our translating services varies from one language to another, though all of our rates are competitive within the industry. On the low end, our Spanish and Portuguese conversion rates are $0.12 per word with a minimum order price of $30. The most we charge per word is $0.17 for languages such as Danish, Finnish, Polish, Swahili, and Tagalog. These examples have a minimum order price of $45.
All of our other language-translation rates fall between those two extremes. Here are some additional examples of rates:
The rate for French and French-Canadian translations is $0.15 per word, with a minimum order fee of $30.
Both Chinese variants have the same price per word—$0.15—but their minimum fee is $40.
Russian, Romanian, Slovene, and Slovak all fall into the same tier: $0.16 per word, with a minimum order fee of $40.
Need something translated from or to a language not listed here? There's a very strong chance we cover it—our roster of languages clocks in at more than 100 in number—so reach out with your translating needs.
Translation Services
At Etcetera Language Group, Inc., we provide three main types of translating services: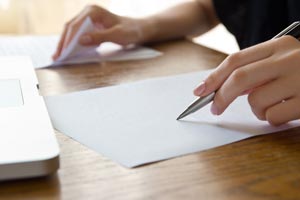 Our document translating services are ideal for those who need documents transformed from English to another language or from another into English. This service is available for both business and personal documents. We have translated documents related to countless fields, including law, finance, medical care, and immigration. We also have experience with documents related to automotive topics, computer science, banking, information technology, and more.
Our desktop publishing services are meant to help individuals and businesses in need of a way to professionally present multilingual information. To assist clients in this area, Etcetera Language Group, Inc., utilizes professional software such as Adobe InDesign, deep reservoirs of fonts, and multilingual professionals experienced with desktop publishing. We have worked with a wide range of document types, including brochures, technical manuals, flyers, and posters. Overall, we take on projects with the goal of making text and visual elements work together to deliver a cohesive message, no matter the vernacular. Desktop publishing and translating are complicated endeavors even on their own, but we can make tackling both at the same time seamless.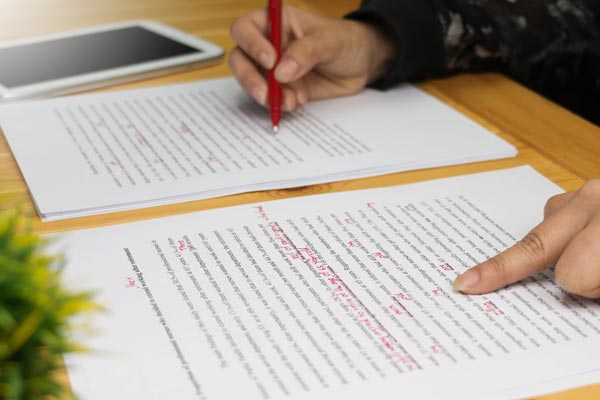 Our translation proofreading and editing services are meant to clean up preexisting translations. In other words, our experts look over documents that have been directly translated from one language to another. They do so to catch and correct rendering errors:
In the editing phase, experts look over the document to ensure that it functions well from a grammatical and structural perspective. Editors catch and fix small errors such as missing details, but they may also make larger changes such as rearranging entire passages and paragraphs.
In the proofreading phase, proofers go through a nearly done translation to look for small but distracting errors like typos, incorrect punctuation, and grammatical problems.
Though proofreading and editing have somewhat different focuses, both of these phases have an overarching goal of making sure the final document matches up with the original message's meaning.
Why Choose Us
If you're wondering why a professional translation service is important, keep in mind that while free options such as Google Translate can be a helpful starting point, they are prone to missing cultural differences and other nuances. They can also be extremely clunky to use on full sentences, let alone large documents. Additionally, as highlighted in this BBC article and this Business News Daily post, even seemingly minor mistranslations can lead to huge problems:
In a 1987 advertising mistake, one airline company accidentally told a Mexican audience to "fly naked" rather than "fly in leather."
The restaurant chain KFC, meanwhile, mistakenly told new potential customers in China to "eat your fingers off" thanks to a mistranslation of "finger-lickin' good."
Even presidents aren't immune: American president Jimmy Carter had to deal with an embarrassing mistranslation while visiting Poland in 1977.
These were high-visibility blunders, but countless more have occurred. A translation company can help you, your company or your organization avoid a similar fate. If you have an important medical, legal, business, personal, or another type of document that needs to be translated, it's critical not to skimp on the service. The same goes for advertisements: If your company is trying to branch out into a new market, the last thing you want is a mistranslation. These can make your company look silly at best and insensitive or offensive at worst.
If you're wondering why to choose Etcetera Language Group, Inc., in particular, just check out our numerous five-star reviews and consider the fact that we can bring decades of cumulative experience to your project. We have a team of over 1,000 editors and translators, ensuring that we can assign the right people to handle each of our client's needs. Additionally, our team is comfortable working on both short-term and long-term projects.
Whether you're ready to get your translation project started or still have more questions, please get in touch by using our contact page or calling 202-547-2977 to set up a free consultation. No matter the language or type of document, we look forward to fulfilling your translation needs!
Contact Us