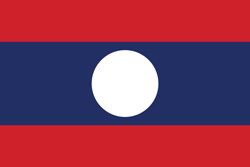 The Lao language, also known as Laotian, is the official language of the Lao people. It is mainly used in the Lao People's Democratic Republic, but more than 20 million people in northeast Thailand speak it as well. Its tonal nature makes the Lao language seem similar to the Kra-Dai languages, as well as Vietnamese and Chinese.
Lao is the official language of Laos, although the country's people also speak over 90 additional languages, many of which are unrelated to Lao.
Considering the wide usage and similarities of the Lao language, we offer you professional Lao translation services to English and vice versa to ensure all your communication is passed along effectively regardless of your intended audience.
Document Translation Services for Lao
Lao to English translation is among the over 100 translation services we offer our clients. We have been in the language translation industry for 20 years, with more to come. We deliver accurate transcripts to various sectors, including education, medical, legal, and advertising.
Our highly trained and vetted professionals can ensure accurate, error-free transcripts that will appropriately convey the source's original intent.
Lao Desktop Publishing Services
In addition to providing you with Lao language translation services, we also focus on the formatting and layout of your essential documents. We can ensure a professional representation of your brand image by producing brochures, posters, and other documents composed of visual and text representation.
All this is possible because of the state-of-the-art technology we use in multilingual desktop publishing. Moreover, we involve you before publishing the final copy to ensure it's a true representation of your brand's image.
Translation Proofreading and Editing for Lao
To ensure the consistency of the quality of all our translations, we offer complete Lao editing and proofreading services. These are among the crucial steps in our translation process. We thoroughly proofread and edit all materials to eliminate all the gaps in meaning, and disjointed sentences that may arise from direct translation efforts.
These steps also enable us to do away with grammatical errors, typos, and other punctuation issues, as well as larger issues in meaning and tone. Therefore, you only get easy-to-read transcripts and an accurate representation of the intended information.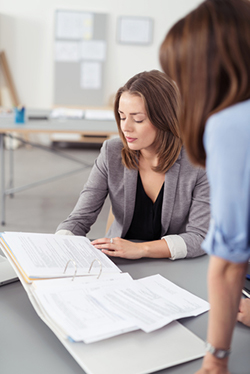 Major Industries for Lao Translation
The Laos mining industry's prominence attracts foreign direct investments. This has been the case since 2003, and it has made great economic growth contributions to the Laos region. All this is due to the different mineral deposits of copper, zinc, gold, lead, among many others.
The mining industry has translated to a GDP of 7.0% in 2012. It also forms $662.5 of the 4.7 billion trade that the country engages in, hence the need to translate the Lao language to aid a professional working environment for all stakeholders.
Contact Etcetera Language for Lao Translation Services
To get an accurate transcript of your Lao documents translated to English, we at Etcetera Language Group Inc are at your service. You can contact one of our team members at (202)547-2977. Moreover, you can visit our website to check out the services we offer, and you can fill out the online form for any translation service questions.