Etcetera Language Group provides document translation and publishing services. Our company will translate Romanian text to English in a professional manner. We strive to bridge the language barrier between different people while also providing excellent customer service. We can assist several different types of industries, while using innovative technology.
Romanian Translation Services
For over 10 years, Etcetera Language Group has assisted the advertising, financial, medical, and legal industries through translating documents. We recognize that it is very easy to misinterpret things when you are trying to translate something. There are often clear differences between sounds and symbols when translating documents between languages. Making a mistake while translating something can potentially cost you time, energy, and money.
At Etcetera Language Group, we edit each document to ensure that the translation makes sense from a structural standpoint. Our translators adhere to the primary details of the original documents while making sure that the content is clean and grammatically correct. Our company proofreads each document to make sure that the content is professional. Any punctuation errors are corrected in a swift manner. We are always working to ensure that the translation is clear and that there will not be any misunderstandings once the translated document has been released. In addition to translation and proofreading services, Etcetera Language Group will also format and notarize official documents.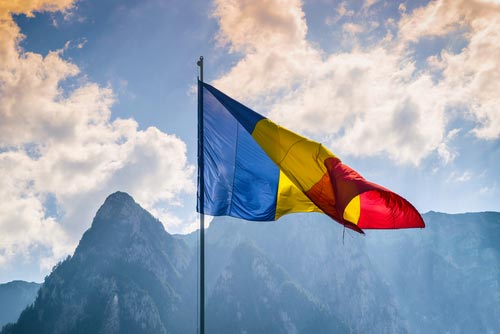 Romanian Desktop Publishing
Etcetera Language Group offers digital publishing services to assist you if you have a poster, manual, or brochure that requires assistance. We will create a stunning product that has the visual features that you are looking for. We can help your company reach new target markets around the World. Our staff will help you create a positive and professional design, so that your business can appeal to a wide variety of people. Using Etcetera Language Group's publishing services can help you stay one step ahead of the competition.
Our company utilizes different templates and layouts to create something that symbolizes your business' core values and ideas. Your translator will use innovative technology to create a truly multilingual desktop copy. You will have a team of visual artists at your disposal to help bring your text and visual ideas to life. This team will transfer the translated content into the new image. If necessary, the team will modify any fonts and graphics to make sure that everything aligns properly. You will have the opportunity to look over the layout before printing the final document. Our staff also utilizes innovative software that can improve your production time and save you some money. Etcetera Language Group is compatible with several different operating systems to help ensure that you have the best page layout possible.
Romanian Translation Proofreading and Editing
Etcetera Language Group will make sure that your translation makes sense. Our staff will edit and proofread your document to quickly point out any typos and other mistakes that are easy to miss. We edit and proofread all documents with the final reader in mind.
Choose Etcetera Language Group for Your Romanian to English Translation
At Etcetera Language Group, we have a standard of excellence that is unmatched. As a family owned business, we put ourselves in your shoes and act like we are members of your company. Our state-of-the-art technology will ensure that the transition of text and documents from Romanian to English will be a smooth one.