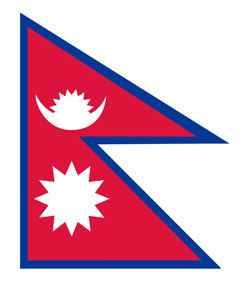 Nepali is the official language of Nepal. It is also heavily spoken in India and is one of the 22 languages officially recognized by the Indian government. It boasts around 12 million native speakers who speak it either as a primary or secondary language.
Having many speakers makes it a critical language that must be translated by anyone seeking to deal with the Nepali population. Language translators must be experts that deliver quality translations in convenient time to facilitate accessible communication.
At Etcetera Language Group Inc, we value that knowledge that our clients can count on us for quality translation from Nepali to English and English to Nepali. We have been in the translation industry for many years and have vast experience across a range of industries.
Nepali to English translation services we offer:
Document Translation
We have expert translators who will translate your documents and retain their context for proper understanding. In addition, we pay attention to each punctuation mark and ensure that we do not lose any meaning through direct translation and misunderstanding.
Translation Proofreading and Editing
We ensure that your translated texts are done following grammar and original meaning. While a simple online translator might translate the simple text, we take it to the next level to ensure that the translation is accurate and make the necessary edits to ensure your documents read at a high level.
Desktop Publishing Services
Businesses need to rely on high-quality infographics to pass their message across for desktop publishing. At Etcetera, we produce brochures, manuals, and posters, among others, to put your business on the map. We do it in many languages, including Nepali, to put your name out there.
Major Industries we Serve in Nepal
The biggest beneficiaries of our translation services have been people in the sugar refining and food processing industries who have worked with us over the years.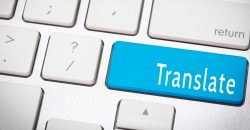 Sugar Refining
Sugarcane refining is an important industry in Nepal. Nepal is ranked 41st in the world for sugarcane output (2.93 million tons), 35th for the harvested area (64,483. ha), and 67th for sugarcane yield (45.4 t/ha). In consideration of these numbers, Nepal exports sugar to other countries, which requires effective communication as businesses interact. The quantities of sugar cane that is processed and exported make translation services indispensable. This is why Etcetera language Group exists. To make business communication from Nepali to English and vice versa is accurate and digestible.
Food Processing
The importance of the food processing industry in Nepal cannot be overstated. Food crops such as lapsi, gooseberry, ginger, orange, and coffee may be grown in abundance in Nepal's western development area. While the environment is ideal for these crops, farmers lack the necessary technical expertise. The area also lacks national and international marketing expertise, as well as processing equipment. The Community Food Processing Industry (COFPI) was created in Mudikuwa to educate local farmers about the characteristics and specialties of these crops, the significance of national and worldwide markets, and associated possibilities. With Nepal looking into becoming a global agricultural hub, translation services are required to ease communication with other global partners. This is among the reasons why Etcetera language Group is offering Nepali to English Translation.
Call Us Today
For Nepali to English Translation, and vice versa, you can trust Etcetera Language group. Our team of translators, editors, and proofreaders is always ready to assist. Call us today at 202-547-2977 to learn more about our services, or fill out our online form and leave us a message.