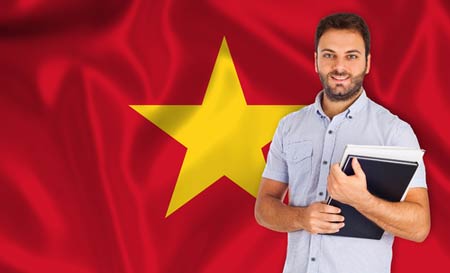 Vietnamese is one of the major languages spoken in Vietnam. It is an Austroasiatic language with influences from both Chinese and French. It is not only the primary language of the Vietnamese people, but is also spoken outside Vietnam in other south Asian countries. In addition to that, Vietnamese is also spoken in the Czech Republic.
It is spoken widely by more than 85 Million, between native speakers of the language and those who speak it as a second language. As a result, anyone seeking to enter the Vietnamese market needs top-notch translation services to tap into this vast market.
At Etcetera Language Group, we believe in accurate, consistent, and professional translations. Our track record in translation speaks for itself with a wealth of experience, which comes in handy in Vietnamese to English translation services.
Services We Offer
We offer a variety of services in language translation, including the following:
Document Publishing Services
We create and publish documents across different industries, including the medical, legal, technological, and manufacturing sectors. These include brochures, manuals, and posters. Our firm commitment to quality means that we offer professional and pleasing documents.
We have digital prowess and the capacity to combine words and text to produce a presentable document that is equally tuned to the nuances of Vietnamese culture.
Document Translation
Translation goes beyond just knowing what the words mean in isolation. We offer translation services that are tried and tested. Our translation is contextual and is verified by native speakers to provide the most accurate outcome.
We are aware of what can go wrong if your documents are not translated as accurately as possible. For this reason, our team boasts extensive expertise in making sure you are always getting your money's worth.
In addition to translation, we also offer proofreading and editing services. The intention is to save you the hassle of revising your documents in the event something is not effectively captured.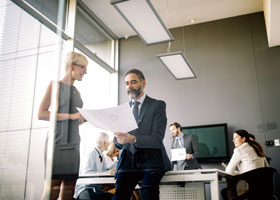 Major Industries Using Translation Services
Our services are geared towards various industries in Vietnam, including some of the ones we shall see below.
Electronics
The electronics industry has witnessed colossal growth over the last couple of years in Vietnam. In addition to the development, the government of Vietnam has created legal policies that have made it easier for foreign investors. Investors can easily do business in the country. For that reason, you need quality translation services.
Machinery
Like the Electronics Industry, electronics is a leading fledgling manufacturing hub in Southeast Asia with the potential for more remarkable growth and investor-friendly policies. This industry is also potential waiting to be explored with precise language services.
For Vietnamese to English translation services and vice versa, contact us at Etcetera Language Inc on (202) 547-2977. You can also fill our online form, and we will be in touch as soon as possible.