Get an Estimate!

Translate Slovak to English
English to Slovak Translator
Certification Available Upon Request
Etcetera Language Group, Inc. is a global leader in providing top-notch rendering and desktop publishing services to a diverse range of clients cutting across various industries.
Our translation company is staffed by highly qualified and experienced translating teams that are conversant and fluent in several languages. One of the areas that we specialize in is Slovak translation. We promise a full, accurate, and efficient rendering service from any spoken language to Slovak or vice versa.
About the Slovak Language
Slovak refers to a language widely spoken in Slovakia, central Europe. Slovak can be traced to the Slavic language family. Other languages originating from this family include Czechs, Polish and Sorbian. The speakers of the three languages understand each other well whenever they are speaking their language.
Our Services
At Etcetera Language Group, Inc., we know what our clients want. We always strive to ensure we provide facilities that go beyond their expectations. We also guarantee a professional presentation and exceptional customer service for all our clients.
The following are some of our trademark services: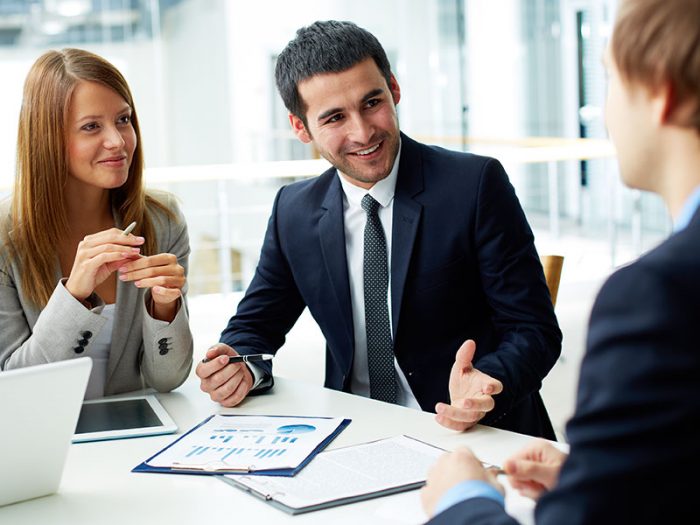 FREE BROCHURE:

Have International Clients? Look Professional by Hiring Professionals!

Discover why more businesses are turning to Etcetera Language Group for translation services – excellence isn't something we strive for, it's something we provide.
Translation Services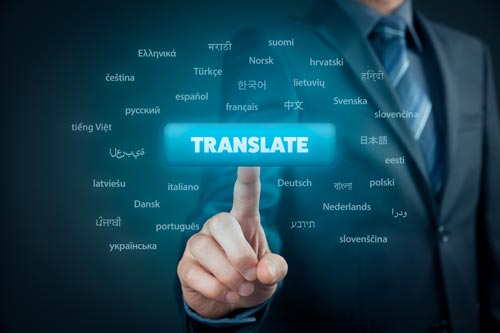 We have over 20 years of providing excellent transcription facilities to several leading firms across the globe. We feature a highly professional, accurate, and unique document transcription service that has helped our clients extend their capabilities to the Slovak speaking region.
Our expert facilities are tailored for a wide array of industries including the medical, education, legal, pharmaceutical, and tech industries. One of the group's areas of specialization lies in the transcription of documentation from other languages into English and vice versa. Under the transcription package, we cover many spoken and written vernaculars totaling over 100. These languages include:
Additionally, Etcetera Language Group, Inc. serves clients from a wide range of industries as well as individual clients looking for highly accurate personal documents translations. Some of our major clients are drawn from the following professional backgrounds:
Advertising
Banking
Business
Computer science
Education
Engineering
Financial immigration
Information technology
Legal
Manufacturing
Marketing
Medical and healthcare
Pharmaceutical
Telecommunication
Desktop Publishing
Another area of our specialization is desktop publishing. Our focus is on any document that requires multilingual desktop presentation, layout, formatting, and publishing. We feature a state of the art digital publishing machinery and technology that guarantees an attractive and highly professional finished product.
Before we create any promotional material, we ensure it first meets all the standards of a professional presentation. Subsequently, layouts and templates are designed to reflect the client's brand image, ideals, and values.
Additionally, our highly qualified team ensures that the document meets the multilingual publishing standards and that it is accurate, professional, and attractive before it is taken to the printer. To meet the diverse needs of our clientele, we use both visual and text elements that come with the latest technological features.
Once a client chooses to work with us, a team of dedicated and talented visual artists is assigned to work around the clock and meet the client's needs. The team goes to great lengths to come up with ideal designs, fonts, and graphics. They also ensure they use the most appropriate layouts to accommodate the size and orientation of the new design.
There are several reasons why clients should seek our digital publishing facilities. Our service ensures that clients get:
Improved appearance of documents that appeals to the audience
Customization of documents to help clients easily meet their goals and needs.
Effective layouts that encourage audiences to read the content and make purchases
Affordable products that take little time to design and publish.
Saves money and time
We combine desktop publishing and typesetting with multilingual desktop production to get an accurate print copy that provides maximum content effectiveness.
Etcetera Language Group, Inc. has invested in top-rated font libraries and design programs like Adobe InDesign, QuarkXPress, Publisher, Illustrator, and Photoshop. Consequently, choosing us equates to choosing success.
Translation Proofreading and Editing
We understand the role that transcription, proofreading, and editing plays in today's competitive business environment. As such, we tailor our facilities to ensure that our clients can interact and engage with broader clientele from across the world. Our multilingual team is highly accurate and will ensure the original message is preserved and free from any distortion.
With globalization providing boundless opportunities, businesses and individuals need to embrace the linguistic diversity of their target audiences. No individual or business can fully leverage these opportunities minus the transcription, proofreading, and editing capabilities.
Besides, our proofreading and editing facilities are exceptional and will ensure the message hits home and trigger desired results. Etcetera Language Group, Inc. Translation, proofreading, and editing services cover many languages, including:
Any ambitious individual or business wishing to conduct business on a global scale knows the importance of investing in an ideal transcription company. At Etcetera Language Group, Inc., we guarantee the best services that meet your company's needs and ensure you clinch mouthwatering deals. Our team of highly qualified and experienced translators is on standby and waiting for your call. Contact us today and let's discuss how our Slovak transcription could be of help to your business.

Coronavirus-Related Documentation Translation
We are open and available to provide full translation services for all widely spoken languages during recent circumstances caused by COVID-19 (aka coronavirus). We understand the need for accurate translation services during these hard times and remain committed to providing you with exceptional service. We are actively translating corona-related documents for clients across numerous languages. Please click here to see a list of all languages we are assisting in COVID-19 document translations.
More Languages We Translate