The Persian language is predominantly spoken in Afghanistan, Iran, and Tajikistan. However, the internet has made it possible to join these countries with the rest of the world. Additionally, the nations regularly work together; and therefore, providing translation services is essential because they aid in communication which helps retain the message.
At Etcetera, we have experience for over two decades. In addition, we are aware that some words are changing, therefore, changing the meaning of words. Therefore, we give exemplary services minding your intended message.
Persian Language Translation Services We Offer:
Document Translation
Etcetera translates Persian documents to English and vice versa. As we are an experienced translation company, we fully understand that a single translation error can cost a company a fortune if the information is misunderstood. We translate all types of documents such as:
Medical documents
Personal documents
Transcripts
Legal documents
Other work-related documents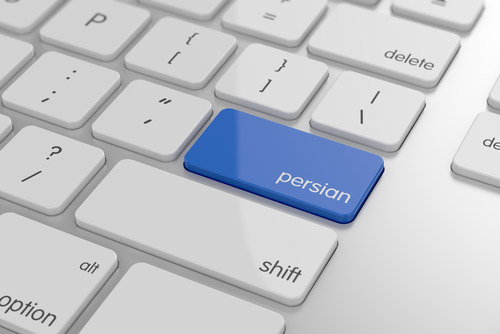 Desktop Publishing
We offer excellent desktop publishing services that will help you reach a broader market. We keep in mind the linguistic diversity of your audience; therefore, each translated page will effectively engage with clients and customers in all English-speaking countries.
Translation, Proofreading, and Editing
We understand that translating from one language causes some sentences to be disjointed or have poor structure as not all words can be directly translated. Therefore, at Etcetera, we ensure that all our documents are well edited and proofread before submission. This will rule out misinterpretation and loss of the initial message.
Major Industries We Serve
We offer our translation services to the following Persian industries:
Mining and Metals
We offer translation services from the Persian language to English to help boost communication in Iran's mining sector, which is extensive and growing continuously. Iran is one of the world's most significant exporters of some essential minerals like coal, zinc, and gypsum. This will help boost effective communication and relationships with their foreign clients.
Oil, Gas, and Petroleum
The Iranian economy heavily relies on its oil and gas sector. However, even online platforms cannot offer accurate Persian language translation, and this industry is global. At Etcetera, we work closely with people who have a deep understanding of the Persian language, giving an accurate translation. By doing this, we help oil and gas companies communicate effectively with foreign partners, investors, consumers, and other stakeholders.
Call Etcetera Language Group Today
For Persian (Farsi) translation service to English and vice versa, feel free to contact us at Etcetera Language Group Inc. at (202) 547-2977 for more details or fill out our online form.