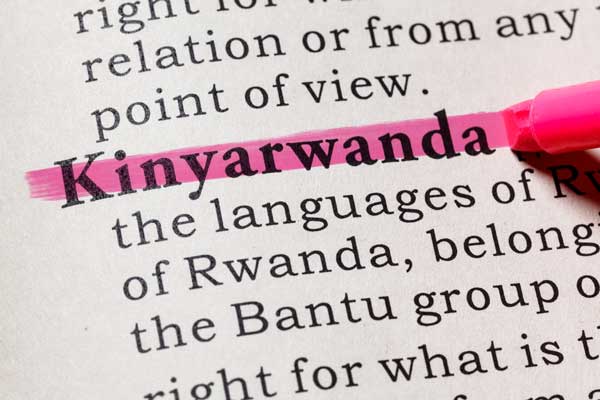 Translate Kinyarwanda to English
English to Kinyarwanda Translator
Certification Available Upon Request
The Kinyarwanda language originates in Rwanda. It is a Bantu language that is spoken by no fewer than 12 million people who are located primarily in Rwanda, Burundi, the Democratic Republic of the Congo, Tanzania, and Uganda. It is a part of a language group called the Bantu Languages all of which are native to this region of the world.
In this densely populated part of the world, agriculture and mining are chief among the most significant industries. For this reason, the many major international corporations who do business with organizations in Rwanda and the surrounding nations need an English to Kinyarwanda language translator that is professional, accurate, reliable, and that understands the culture and important colloquialisms of the area.
That is where Etcetera, a global leader in international business, legal, and personal translation services comes in. Our team includes translation experts in dozens of major global languages, including.
Services We Offer
If you require professional, legal, or personal translations in Kinyarwanda, Etcetera can provide the following services:
Document Translation
Desktop Publishing
Translation Proofreading & Editing
Document Translation
The accurate, contextually precise, and technically relevant translation of business and legal documents is crucial for international relations.
Desktop Publishing
Communicating in written form across language barriers should be completed using not only state-of-the-art technology, but the finest language experts available.
Translation Proofreading & Editing
No communication is ready to be transmitted without thorough and complete Proofreading and Editing. This is the case when one works in one's own language, but even more so when developing a professional translation. Our proofing and editing process is the most complete in the industry.
Major Industries We Serve
Etcetera not only provides top-quality translation expertise and technology. We also offer experts with an in-depth knowledge of the major industries in the language-regions we serve. For the region where the Kinyarwanda language is prominent, this requires deep familiarity with the Agricultural and Mining industries of the area.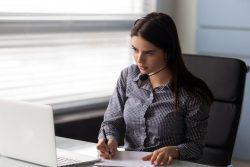 Call Us Today
Our team of Kinyarwanda experts here at Etcetera takes pride in serving the needs of individuals and companies who work with or are concerned with this part of the international business community. Your translation services will be performed by a team that understands the region, the history of the language, and the modern business and/or legal contexts in which it is used.
Get in touch with Etcetera today to learn more about how our Kinyarwanda translation team can help.