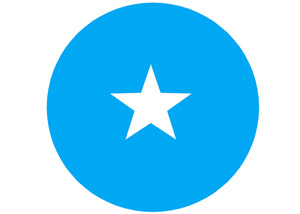 Somali is spoken by Somalis in Greater Somalia and the Somali Diaspora as a mother tongue. Somalia and Somali land use Somali as their official language. In addition, it is a national language in Djibouti, and a working language in the Somali Region of Ethiopia as well as Northeastern Kenya. However, because the Somali language is officially written in Latin, it is essential to translate it to other languages for effective communication across industries. Etcetera Language Group, Inc. is a translation agency that offers robust translation services from English into dozens of other languages and vice versa.
The Services Etcetera Language Group Offers
We offer ideal services for individuals, businesses, and organizations with projects of all sizes. Our services include the following.
Document Translation
One thing that makes it challenging when translating documents into another language is maintaining the overall integrity of the original document. Choosing a reputable translation agency can assist you in achieving your organization's goals. Etcetera Language Group Inc. has over 20 years of experience in providing accurate, efficient, and highly professional document translation services. We pride ourselves on our ability to provide outstanding translations services to our esteemed customers.
Desktop Publishing Services
When you think of creating promotional materials, you want to end up with a professional presentation. Our state-of-the-art technology at Etcetera Language Group, Inc. will prepare a highly professional product that meets your needs. We will combine our desktop publishing with multilingual desktop publishing to ensure accuracy. Moreover, our advanced desktop publishing software helps us to reduce production time and costs.
Translation Proofreading
Translation proofreading plays a vital role in facilitating businesses to interact with a much broader clientele. At Etcetera Language Group, we have a competent multilingual team experienced in providing proofreading and editing services that ensure the intended message the right audience in an intended manner. With Our editing and proofreading services, your business' professionalism will be accurately represented.
Major Industries We Service
We have over two decades in offering translation services to assist different industries in communicating effectively. Below are significant industries we serve in Somali.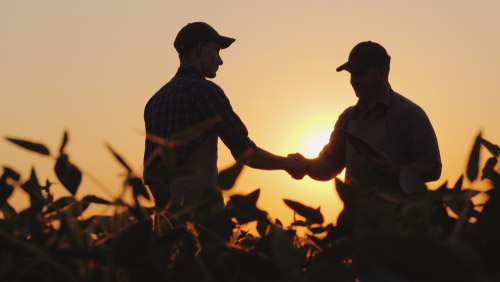 Agriculture
Agriculture is a vibrant economic activity in Somalia in terms of meeting the food needs of the population as well as generating income through crop sales and agricultural labor opportunities. For instance, commercial crops such as sugar cane and bananas are grown in large plantations are a source of economic growth. As the country seeks to interact with other countries in terms of agricultural exports, there is no doubt that translation services are necessary. Quality translation services in agriculture are also essential when outsourcing farm inputs from other countries.  With years of experience in translation editing and proofing, Etcetera Language Group, Inc. ensures the quality and consistency in all the projects we accept.
Mining
Somalia has bauxite, copper, gold, feldspar, limestone, natural gas, quartz, silica sand, tin, and uranium reserves. The playa-flat deposits are among the world's biggest known sepiolite clay deposits. Although mining activities have been undermined by instability and social strife, some minerals like gemstones have been mined over the years. An EU-funded NGO was helping Somaliland's government exploit gemstone riches.
With this in mind, it is evident that the mining activities in Somalia require some sort of translation to break the language barrier between locals and foreigners. This is why Etcetera Language Group endeavors to provide top-notch translation services from Somali to English and vice versa.
Tourism
Somalia has several local tourism sites, including beaches, waterfalls, historical sites, mountain ranges, and national parks, attracting many people globally even amid the challenges of terrorism. Although the country is classified as dangerous, local businesses and the tourism sector are as vibrant as ever. With the interaction between locals and international citizens, the sector needs translation services to maintain its worldwide audience. Therefore, Etcetera Language Group Inc. brings in excellent translation services for the motor vehicle industry in Hungary.
Call Us Today
For reliable Somali translation to English and vice versa, do not hesitate to contact us at Etcetera Language Group Inc. We provide professional document translation and desktop publishing services to clients across a wide variety of industries. Call us at 2025472977 or fill out our online form today.