Translation Services in Washington, DC

Etcetera Language Group, Inc. provides document translation and desktop publishing services to clients across a wide variety of industries. Our multilingual team can work with dozens of languages and prides itself on highly accurate translation, professional presentation and strong customer service.
Language Translation Agency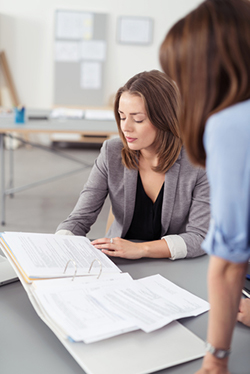 As telecommunication and an increasingly internationalized approach to business become the norm rather than the exception, the need for clear communication is greater than ever. Although English is often considered a "global language", translation in Washington, DC and beyond is essential for ensuring clarity and accuracy when communicating across a language barrier. This makes the translation services of Etcetera Language Group, Inc. very important and helpful, whether you need a document translated for your own use or for use in international business.
Etcetera Language Group, Inc. is a translation agency who offers a variety of translation services to clients in Washington, DC, as well as the entire U.S. and Europe. We specialize in translating documents from English into dozens of other languages (including Spanish, French, Arabic, Japanese and more), and vice versa. Our services are ideal for individuals, businesses and organizations with projects of all sizes—we're happy to handle urgent needs as well as short-term and longer-term projects. In addition to translation, we're equipped to take on desktop publishing projects for clients whose translation needs apply to brochures, technical manuals, flyers and other print materials.
Reasons to choose Etcetera Language Group, Inc.:
We provide comprehensive, accurate translation between English and dozens of other languages.
We've been a family owned and operated business since 1996.
Our services are available to clients throughout the United States and Europe.
Our Washington, DC-based team has facility in numerous languages.
We use state-of-the-art technology for translation as well as desktop publishing.
Deliver Your Message to the World with Our Expertise, Quality and Reliability
Language barriers will no longer stop you from achieving your goal with Etcetera Language Group, Inc. by your side. From personal to technical translation, our team of professional experts carefully create translations that transcend language and cultural limits. Expand your opportunities and maximize your initiatives with reliable, accurate and timely translation.
Serving the U.S.A & Europe
About Etcetera

Etcetera Language Group, Inc was established in 1996 and is a leader in quality and accuracy in the translation industry. We are fast and reliable and assure the best services.

Etcetera Language Group, Inc. uses state-of-the-art technology to ensure quality , consistency and reliability. We provide the best translation solutions for leading companies in Software localization, Technical and Marketing documentation, Web applications in over 100 languages.

All of our translation projects are handled by professional translators who are native speakers of the target language.

American Translators Association

National Capital Area Translators Association