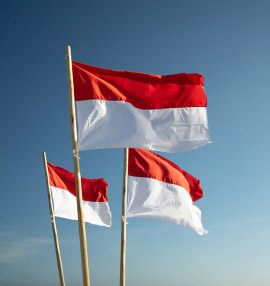 The Indonesian language, locally known as Bahasa Indonesia, is widely spoken in Indonesia, considering the wide language diversity of this society. In fact, Indonesian is spoken by 94% of the population, but what is interesting is that its native to only 20% of the population. Indonesian is spoken in almost all official schooling and virtually all national media and other forms of communication. The constitution of East Timor recognizes Indonesian as one of the two working languages (the other is English).
Just in case you did not know, Bahasa Indonesia means "Language of Indonesia,"; so, for those English speakers who are accustomed to calling Indonesian "Bahasa," you're simply saying "language." It's worse if you say, "Bahasa language."
But you don't have to worry about incorrect translations when you have a reputable translation company at your service. At Etcetera Language Group Inc, we can accurately translate all your personal and business documents from Indonesian to English.
Translation Services We Offer to Indonesian Professionals
We have provided excellent translation services to customers located throughout the nation and across the globe for many years.
Document translation services: Our group of language specialists can translate papers for various sectors, including pharmaceuticals, advertising, legal, technology, education, finance, and more. We are dedicated to delivering high-quality translations and offering exceptional customer service.
Desktop publishing services: for professional multilingual desktop publishing, layout, professional presentation, or formatting for any of your documents, we are your one-stop service provider.
Translation proofreading and editing: There are always gaps during direct language translation; certain phrases or words may not have the intended meaning, and the sentence structure may come out as disjointed. But with professionals, you can avert this problem. We will proofread and edit your translation to ensure the final copy is accurate.
 Major Industries We Service in Indonesia
In Indonesia, many industries are benefiting from our translation service. Based on today's global landscape, businesses target international consumers, which necessitates a common channel of communication. Moreover, with the diverse nature of the world's community, only through translation can people ensure they communicate effectively. This is made possible by translation companies such as Etcetera Language Group.
The Petroleum and Natural Gas Industry
One of the major industries benefiting from the Indonesian to English translation is Petroleum and Natural Gas industry. Indonesia possesses 22 billion barrels of conventional oil and gas reserves, of which approximately 4 billion are recoverable. That's roughly ten years of oil output and 50 years of gas production. According to the International Energy Agency (IEA), Indonesia was the tenth largest natural gas producer in 2009, producing 76 billion cubic meters (bcm), or 2.5 percent of global output, of which 36 bcm was exported.
With the indicators above, it is evident that Indonesia's oil and gas industry is booming, and international cooperation would require people to understand each other. For this reason, it's true to say that translation has played a key role in Indonesia's globalization and market entry efforts.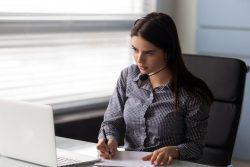 Contact us today!
At Etcetera Language Group, Inc., we're always ready to do your Indonesian to English and translation and vice versa. If you have any material that needs to be translated, all you need to do is contact us at (202) 547-2977 or fill out our online form, and our translation specialists will ensure you are satisfied with the results.