Get an Estimate!

Translate Finnish to English
English to Finnish Translator
Certification Available Upon Request
Technology has evolved to a point where people can communicate with one another in seconds, even though they might be on the other side of the planet. Of course, there's still a language barrier that needs to be overcome for organizations, and this is where a high-quality transcription service from English to Finnish and vice versa can help immensely.
It is important to choose a reputable and reliable transcription services company like Etcetera Language Group, Inc. We have a large number of professionals who can accurately translate any language, including Finnish. We work hard to ensure that our clients are happy with the translations, which we can perform for all manner of documents.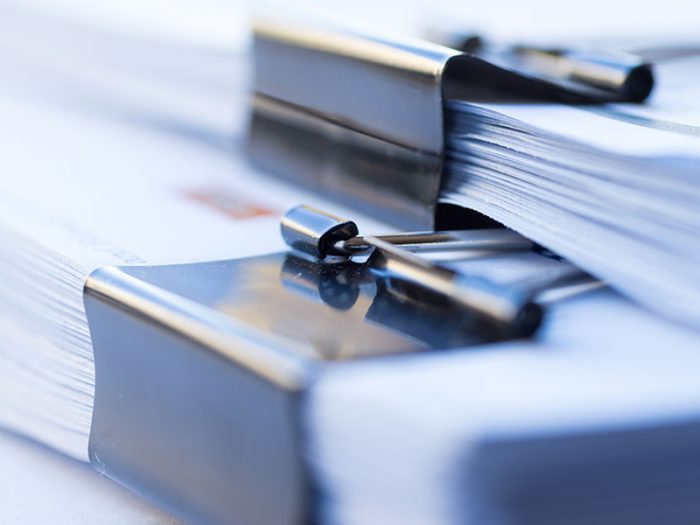 FREE BROCHURE:

Have International Clients? Look Professional by Hiring Professionals!

Discover why more businesses are turning to Etcetera Language Group for translation services – excellence isn't something we strive for, it's something we provide.
Translation Services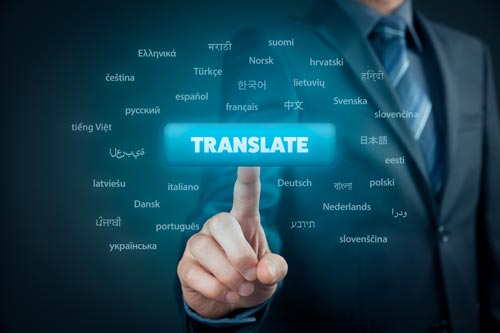 Why is it so important to choose a quality company that has a dedicated staff to provide transcription services? All of the information in the documents to be translated must be kept intact. Nothing can be lost, or it could alter the meaning of the document that's been translated. You never want to lose anything in the translation, and we work hard to ensure that the content is accurate.
After all, when things are lost in transcription, it can be costly. It could mean that a document is incorrectly processed or filed, or that an advertising campaign in another country received an incorrect or incomplete message. This results in lost money and lost time. We strive to make sure that never happens with the documents we translate.
The professionals who work for us are highly skilled and have experience translating many different types of documents in a host of different industries. From manufacturing to medical, education, advertising, legal, banking, and more, we can provide you with the accuracy that's needed. Currently, we have a team of professionals that can translate more than 100 languages including Finnish.
We provide a dedicated focus to all of the projects that we take. Each of the clients who works with us will have a dedicated project manager that will help to ensure the process goes smoothly from start to finish.
Desktop Publishing
Some companies might require our desktop publishing services. Perhaps there is a manual or a brochure that needs to be translated into Finnish. However, the customer may want to have more than just the words translated. A company might need to have an entirely new document or brochure created that will combine the text, as well as the visual elements that are required.
Instead of hiring a company for the transcription and another company to take care of the layout and design of the project, Etcetera Language Group, Inc. can take care of everything that's needed. This includes translating the text and creating a quality layout and design that meets the company's needs and gets the messaging across properly.
Choosing to hire a single company like ours to take care of these needs helps to save businesses time and money. Everyone can appreciate those types of benefits.
Transcription Proofreading and Editing
While the transcription of the documents is of the highest priority to us, we understand that there can sometimes be gaps when it comes to direct language rendering. There are certain words and phrases, for example, that might not have the same meaning when directly translated. This can make a translated document have a different meaning or portions of the document to have no real meaning at all.
We don't want this to happen to our customers, which is why we don't consider our work done until it has also gone through proofreading and editing. This helps to ensure that the core message that was provided in the document is not lost.
Our company employs a vast, talented team that provides companies with the best service possible throughout each step of the process. This includes the editing and proofreading phases of the transcription. We make sure that the information makes sense structurally and grammatically thanks to the dedication of our editors. Our proofreaders look for punctuation issues, typos, grammar errors, and any other mistakes that might be present. We ensure they are corrected before we consider the work to be complete.
Coronavirus-Related Documentation Translation
We are open and available to provide full translation services for all widely spoken languages during recent circumstances caused by COVID-19 (aka coronavirus). We understand the need for accurate translation services during these hard times and remain committed to providing you with exceptional service. We are actively translating corona-related documents for clients across numerous languages. Please click here to see a list of all languages we are assisting in COVID-19 document translations.
Contact Us for Finnish Transcription Services
We are standing by and ready to help companies that need professional translations for Finnish. Contact us today to learn more about what we can offer, so we can provide the required services to ensure accurate and timely translations.
More Languages We Translate