There are certain documents you should always take care not to lose like government-issued IDs, your birth certificate, and perhaps your naturalization papers if you're an immigrant. Though it may not always be thought of as an essential item on the level of those other forms of documentation, your academic transcript is very valuable as well.
Your academic transcript may be requested on several occasions.
Academic institutions may request to see your transcript if you're enrolling or transferring as a student. ThoughtCo also notes that your academic record may be required if you wish to apply for an internship, a scholarship, or a research opportunity.
You'll still need your academic record after you finish your studies. Not all employers will request to see your academic record but it's wise to be ready with that document regardless. Failing to present it as soon as possible could lead to you missing out on a coveted job opportunity.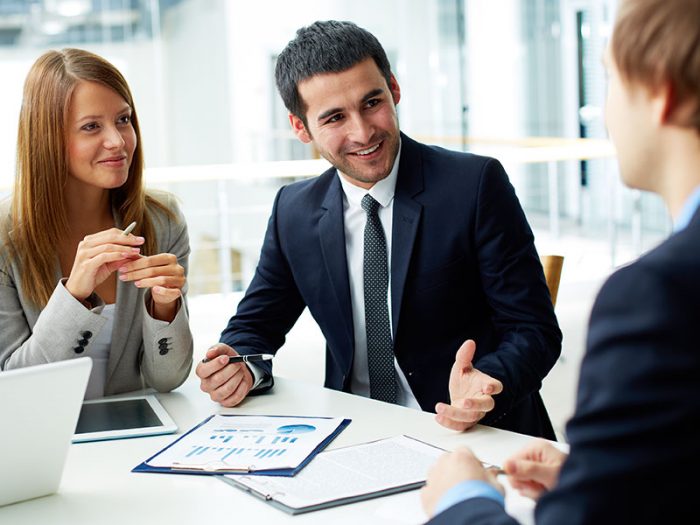 FREE BROCHURE:

Have International Clients? Look Professional by Hiring Professionals!

Discover why more businesses are turning to Etcetera Language Group for translation services – excellence isn't something we strive for, it's something we provide.
Showing your record may even be necessary for completing a housing application.
The bottom line is that your academic record is an essential document you'll be glad to have prepared. That's why professional translation is similarly important.
---
What Is Transcript Translation?
If you're going overseas to continue your studies or to pursue a new working opportunity, you will want to have your academic record professionally translated. The reason why professional translation is needed is because that document needs to convey information clearly to whichever school administrators or company officials are reading it.
Presenting an unclear record to a school's administration officer could lead to your application being denied. The same thing could happen if an HR officer is unable to grasp how qualified you are for the job opening in their company.
You could effectively jeopardize a promising opportunity by failing to have your transcript translated.
So, now that we've established the importance of having your record translated, can you save money by having a friend or acquaintance handle the translation? If they're fluent in the language of the country you're visiting, that shouldn't be an issue, right?
While your friend or acquaintance may be able to translate the contents of your record, you're running the risk of the document not being accepted by going down that route.
Many companies and educational institutions prefer to have documents translated by impartial third parties so that they can get the full picture of your accomplishments without any bias tainting the text.
Furthermore, professional translators are trained to present transcripts in a certain way. They focus on carefully translating the text without editorializing or attempting to provide any unnecessary explanations. Professional translators understand that their job is to present the facts and that is what they will do for you.
---
What Types of Transcripts Can Translation Services Handle?
Professional translators are often asked to work on academic transcripts but it's important to point out that they can also handle other documents.
You can ask the professionals to work on business transcripts. Those transcripts will help you relay information regarding recent business dealings. A well-translated record can make it possible for you and your foreign business partners to get on the same page faster.
Perhaps you're applying to work in a different country but you want to inform your potential employer about a pre-existing condition you have first. In that case, consider having a medical transcript translated so that all the vital details regarding your condition can be shared faster with your potential employer. Medical transcripts can also be useful if you're applying for certain benefits or programs while you're overseas.
---
What Qualities Do the Best Transcript Translation Services Feature?
The value of having your academic record professionally translated cannot be overstated. The question now is: Who should you hire to take on the job?
To make the search easier, consider a few factors.
First off, you want an impartial translator working for you. Like we discussed earlier, academic institutions and companies may frown upon your application if they see that a partial party handled the translation. They may not believe everything written in the translated document because of that.
Go to a certified translation service right away to avoid that problem.
You also want translators who can offer concise translations without editorializing. Their job is to translate the contents of your record and they should be able to do so without lengthy explanations included in the text.
Lastly, you want to hire translators who pay great attention to detail. It doesn't matter how small the detail is, if it's included in your original record that should still be present in the translated document.
Detailed translations will give evaluators a better chance to judge your credentials. If you're truly qualified for that job or school, your translated record will reflect that fact.
---
In search of a professional service to hire, consider working with the Etcetera Language Group. Their professional translators bring the kind of expertise and impartiality needed to produce an academic transcript that will accurately display your accomplishments and capabilities. Get in touch with the Etcetera Language Group to secure your translated transcript.