It's important to know where to go for non-governmental organization translation services. NGO translations are necessary when you need to achieve your goals as you work with charitable organizations as well as when you're looking to expand. At Etcetera Language Group, we work with countless languages, ensuring that we can accommodate your needs globally.
What are Non-Governmental Organization Translations?
Non-governmental organizations are commonly referred to as NGOs.  These are organizations that may raise funds by using the government as a source but maintain a non-governmental position. They can also be known as civil society organizations.
Most NGOs are charitable organizations and nonprofits. They help various groups to achieve goals and to advocate for them so that they have a voice inside of a larger community. You need the means to communicate with those in the groups you're helping – otherwise, you'll never truly off the help that you claim to offer.
When you require non-governmental organization translations, it is to ensure that you are targeting the various markets. There may be people of various backgrounds who need the information that you want to share. Rather than hoping that they can translate the documents, you can provide the translations for them. It ensures that they understand all that you are trying to say.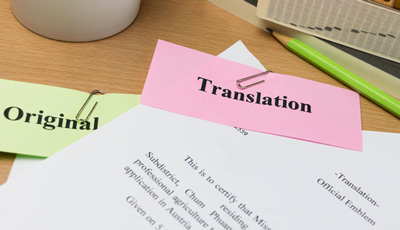 Whether an NGO is providing scholarships, preventing disasters, or feeding the homeless, the texts need to be translated. It will allow people to find out what you do, how you can help, and even how they can support you.
Some of the most common translations will include:
Newsletters

Community event flyers

Press releases

Pamphlets

Donation requests

Announcements
When you're getting NGO translations, you don't need to have them certified, which makes the services more cost-effective. You're not looking to provide the documents to a government agency or to a school, so the certification isn't required.
However, you do want to ensure that the translations are handled correctly. Otherwise, you may not be sending the message that you're thinking that you're sending. The goal should be for every text that you send to have the same message, regardless of what language it is translated into.
What to Look for in NGO Translations
When you decide that you need NGO translations, there are several things to look for. It will ensure that you're able to communicate effectively with every group.
One of the first things to look for is an impartial translator. You may be talking about various political, religious, or racial topics within your documents. Someone who is partial to something may make some changes in your text that can completely change the message.
You need your documents to be translated word-for-word. However, there are some words that take on different meanings when translated to another language. This means that you need someone who speaks both languages to make the necessary translations. If the translated document doesn't maintain the same context, you won't be able to reach your audience and meet your goals.
Consider some of your goals:
Support vulnerable groups

Advance culture

Provide health services

Offer benefits to a community
Non-partisan, independent bodies should be the ones to translate your documents. It's what will provide you with confidence knowing that you have the necessary documents to provide to a particular group of people.
Online translation tools are often free. However, they're not always effective because they don't compensate for context. It won't understand the goal of your text, which means that the word-for-word translations can end up turning your well-thought-out presentation into complete rubbish.
Although an NGO document may not need to be certified, it still has to be professional. Working with a company that offers ISO certification ensures that your translation and communication needs are effectively met.
A company should have multiple translators – all capable of working with multiple languages. As an NGO, it may not be acceptable to simply translate into a language. You may need to dig deeper and focus on a specific dialect. It can ensure that your message resonates more effectively with a particular group. Additionally, it can ensure that you're proving that you understand that group – and that the group understands you.
Further, a company should be able to work with documents across varying industries – legal, medical, educational, and so on. This allows you to confidently use the translation services for anything that your non-governmental organization may require.
If your NGO is helping an entire community, it may be impossible to guess what their needs are until they are brought in front of you. There's no need to work with multiple translation services. Instead, you need to work with one that works across all of the industries and works with dozens of languages.
By contacting a translation company, you can learn all that you need to know. It cannot be all about cost. Instead, look at their level of expertise and whether the translations are being done digitally or with the help of professional translators.
You'll have a greater reach and a stronger bond with your community when you have translated everything into the languages being spoken around you. The biggest struggle is to determine how many (and which) languages you should be working with.
Rely on the Services of Etcetera Language Group
Obtaining non-governmental organization translation services that you can depend on is critical. We offer comprehensive translation services along with proofreading and editing.
You never want a document to get "lost in translation." We have worked with dozens of languages. We have professional translators that speak the languages fluently. It makes it easy to translate the various documents for your NGO without losing the actual meaning along the way.
With our multilingual team, we'll ensure that you have accurate translations that make for a more professional look It will allow you to present yourself globally in order to reach the various goals of your organization.
When you're ready to take advantage of our NGO translation services, contact us. We'll answer your questions and help you get started. Once you have translated documents, you can expand your services and make a difference.
Learn More: Which Language Has The Most Words & Other Fun Facts