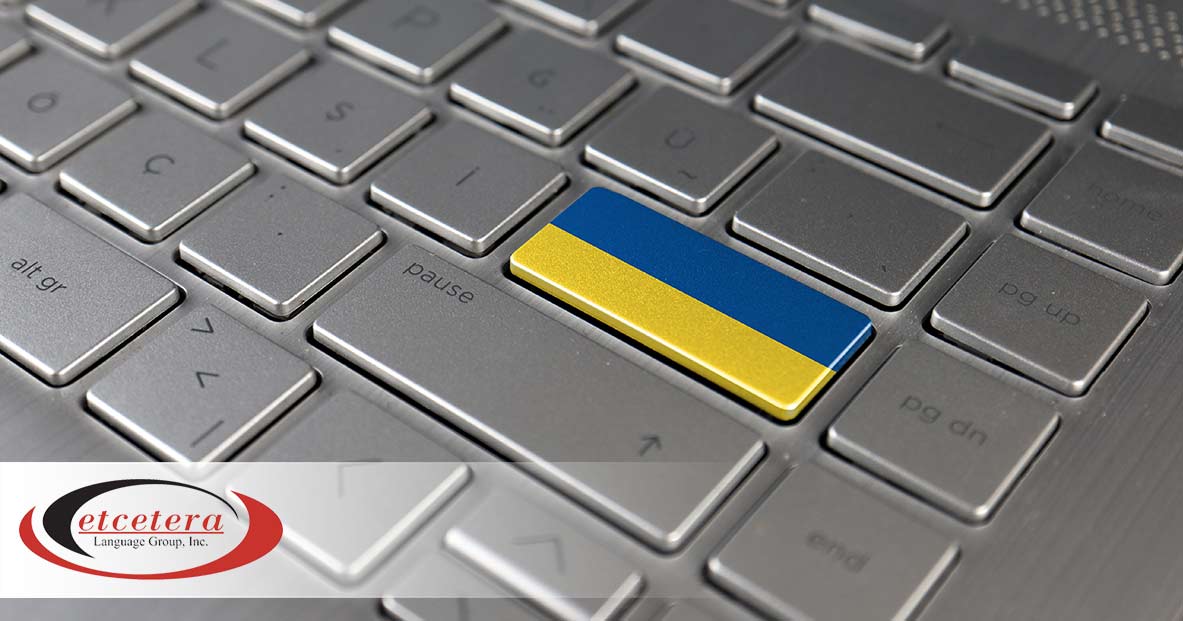 Businesses and official organizations require a high standard when it comes to language translation. In most instances, it is imperative that certified Ukrainian translation services be used for official documents and materials. Official Ukrainian translation is different than other forms of translation services. This requires a certain set of procedures and quality control to ensure that documents are represented factually and authentically. In some cases, the tone of a document is just as crucial as the actual wording. 
This quick guide will help you understand more about certified Ukrainian translation services and how they can help you and your organization. 
When Would I Use These Services?
There are several instances in which certified translation services are necessary. Any business or organization that is involved in international communications and activities will need the assistance of translation services. 
This type of service is essential to long-term success on the worldwide stage. 
Legal documents
Legal documents such as marriage certificates, business registrations, property purchases, and other types of legal transactions require that documents are precisely translated. 
When legal documents are not carefully translated it can cause legal issues for individuals. During legal processes, it may even slow down the process in which you are involved. 
Certified translation for legal documents can only be completed by a translator that is appointed by an official institution. These professionals will perform translations according to a specific protocol and level of accuracy. 
Professional translation services such as those provided by Etcetera Language Group will ensure that all of your legal documents are up to standards of quality. Our experts will bring years of experience along with cutting-edge technology to make sure you receive only the best in language translation services. 
Financial Translation Services- When you are dealing in the financial industry, accuracy is of the utmost importance. Banks, creditors, lenders, business owners, and other finance-related professionals require that all translated documents are submitted with precise accuracy. 
If accuracy cannot be guaranteed for these types of documents, it could lead to complications with financial processes or even result in legal issues. 
If your company or organization is working on an international level, you want to ensure that not only are your documents and materials translated accurately but also that the tone is accurate and that the documents are translated with cultural sensitivity as well. 
Ukrainian financial linguists are a specific subset of experts that we can provide to work on your financial documents. You can move forward with confidence on dual language documents and projects when you hire the assistance of language experts for Ukrainian to English translations, and English to Ukrainian translations. 
Technical Translations
Technical translations are an intricate field of translation work. Where science, theory, and practice all mix together, it is essential that you meet the needs of this industry with expert translation professionals on your side. These experts provide an essential type of linguistic skills necessary to keep an international edge against your competition. 
Technological progress is based upon being able to compete on a global level. Without precise translation services, your organization will not be able to keep up. 
In this field of industry, precision is of the utmost importance. Not only can a lack of precision disrupt your progress, but in certain circumstances, it can even create safety hazards as well. This is especially true with respect to research, pharmaceuticals, the medical industry, engineering, and more. 
Since technology is a part of nearly every other type of industry in the world, your tech translation will be an important part of your long-term success.
How To Identify Quality Translation Service
When you are shopping for translation services, there are a few different factors you should consider when choosing a company to work with. 
Experience- A quality translation service will have a long-standing experience record. You will want to conduct research to verify that the company has worked successfully for other organizations, preferably in the same industry in which you are involved. 
Professionalism- Another factor you should consider will be that the company displays professionalism that is appropriate to the industry you are working in. You will be able to get an idea of the professionalism of a company when you first start interacting with them. Pay close attention to how the company responds to communication and how easy it is when met with feedback. 
Proven Track Record- It is vital that you talk with other organizations that have worked with the company as well. They will be able to give you an honest opinion of what it is like to work with the company. 
Proofreading and Editing- A quality translation company will not only provide translation services but will also provide proofreading and editing. 
Proofreading and editing are where the real work is done. During this step of the process, your documents and materials will be thoroughly reviewed to ensure that tone and message are being communicated accurately. 
This is the step at which vital information can be lost in a document when not carefully reviewed. 
Variety of Industries- A quality translation company will also provide services that work in a variety of industries. You do not want to be limited in the types of documents and materials that you can produce. Be sure to find out exactly which industries they can provide materials for. This can be a crucial detail if you need legal or financial translation. Remember, financial and legal translations require a higher level of translation proficiency than some other industries. 
If you are in need of translation services, please contact us at Etcetera Language Group. We will be happy to assist you with all of your translation needs. Whether you need English to Ukrainian or Ukrainian to English, we can help.
Categorised in: Ukrainian Language