Certified Language Translation Services

Etcetera Language Group, Inc. provides document translation and desktop publishing services to clients across a wide variety of industries. Our multilingual team can work with dozens of languages and prides itself on highly accurate global translation, professional presentation and strong customer service.
Coronavirus-Related Documentation Translation
We are open and available to provide full translation services for all widely spoken languages during recent circumstances caused by COVID-19 (aka coronavirus). We understand the need for accurate translation services during these hard times and remain committed to providing you with exceptional service. We are actively translating corona-related documents for clients across numerous languages. Please click here to see a list of all languages we are assisting in COVID-19 document translations.
Language Translation Agency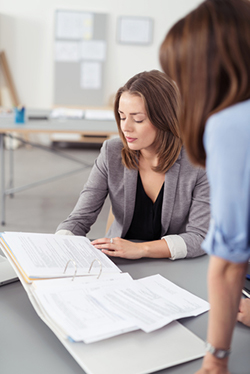 As telecommunication and an increasingly internationalized approach to business become the norm rather than the exception, the need for clear communication is greater than ever. So it becomes extremely important to hire the best translation company possible. Although English is often considered a "global language", translation in Washington, DC and beyond is essential for ensuring clarity and accuracy when communicating across a language barrier. This makes the top quality translation services of Etcetera Language Group, Inc. very important and helpful, whether you need a document translated for your own use or for use in international business.
With an estimated population of more than 700,000 persons, Washington DC is among the most linguistically diverse cities in the U.S. Featuring both business and government entities, this makes NGOs translation exceedingly important to bridge the gap. It is one of the leading business capitals along with New York, Boston, Chicago, and Los Angeles. In this age, businesses that fail to take into account the linguistic diversity of their local and global customers are bound to be phased out eventually, making business translation increasingly important.
Since its inception more than two decades ago, Etcetera Language Group has helped thousands of businesses improve their efficiencies and expand their reach by offering them bespoke translation services. What sets us apart is:
Our sensitivity to the global cultural differences
An in-depth understanding of your business needs before we commence with your project
Multi-sector expertise
Etcetera Language Group, Inc. is a translation agency who offers a variety of translation services to clients in Washington, DC, as well as the entire U.S. and Europe. We specialize in translating documents from English into dozens of other languages (including Spanish, French, Arabic, Japanese and more), and vice versa. Our services are ideal for individuals, businesses and organizations with projects of all sizes—we're happy to handle urgent needs as well as short-term and longer-term projects. In addition to translation, we're equipped to take on desktop publishing projects for clients whose translation needs apply to brochures, technical manuals, flyers and other print materials.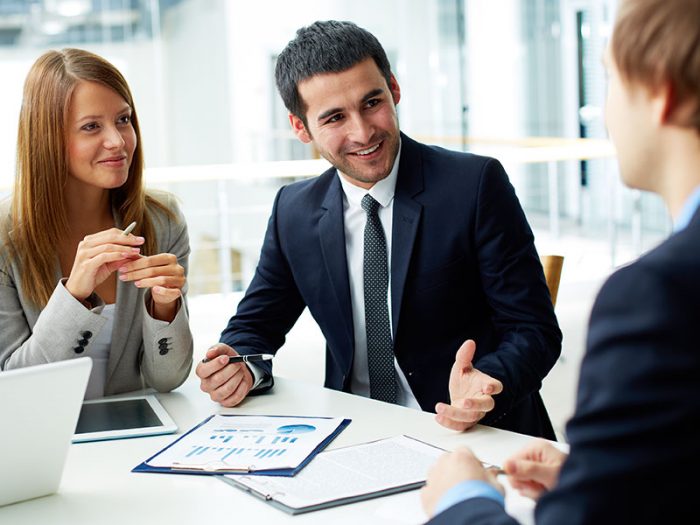 FREE BROCHURE:

Have International Clients? Look Professional by Hiring Professionals!

Discover why more businesses are turning to Etcetera Language Group for translation services – excellence isn't something we strive for, it's something we provide.
Reasons to choose Etcetera Language Group, Inc.:
We provide comprehensive, accurate translation between English and dozens of other languages.
We've been a family owned and operated business since 1996.
Our services are available to clients throughout the United States and Europe.
Our Washington, DC-based team has facility in numerous languages.
We use state-of-the-art technology for translation as well as desktop publishing.
Deliver Your Message to the World with Our Expertise, Quality & Reliability
Language barriers will no longer stop you from achieving your goal with Etcetera Language Group, Inc. by your side. From personal to technical translation, our team of professional experts carefully create translations that transcend language and cultural limits. Expand your opportunities and maximize your initiatives with reliable, accurate and timely translation.
Serving the U.S.A & Europe
Our Translation Services
Our translation services will help you distribute your content to audiences across the world. Whether the content is in the form of web content, documents, marketing campaigns, or audio-visual content, our industry-qualified translators will translate it for you.
Etcetera Language Group's team of professional document translators offer accurate translations at competitive prices. We offer translation services for printed and digital documents in languages such as German, French, Arabic, Russian, Japanese, and Spanish. We have particular expertise in such fields as:
Contracts
Medical, health care & pharmaceutical
Legal
Advertising & marketing
Engineering translation
Finance & banking
IT & computer science
Telecommunications
Website translations
Manufacturing translations
Education
Engineering
Personal documents
Insurance translation
Corporate translation
Our translation experts combine the use of industry-specific tools such as SDL Trados with their proven linguistic ability to ensure quality and consistency in all the projects we handle. SDL Trados is a state-of-the-art Computer-Aided Translation (CAT) tool.
Why Should I Pay for Translation Services?
With the abundance of online free tools, most people wonder why they should pay for translation services. Relying on free automated tools is the most common cause of translation fails that can be not only embarrassing but also quite costly. Our translation projects are handled by native professionals resulting in top-quality and naturally flowing texts that appeal to your target audience.
Desktop Publishing
Shortly referred to as DTP, desktop publishing helps businesses pass across information about their products and services to global employees, clients, business partners, and other stakeholders in their native language.
Etcetera Language Group is a one-stop-shop for all your business's desktop publishing as well as design needs. We work closely with our clients to ensure that we create layout and templates that capture their brand's image, values, and ideals while ensuring that we do not compromise on their needs. Our organization can design, re-design, modify, localize, and migrate a wide range of documents. Some of the tasks we have handled include
Employee handbooks
User manuals
Magazines
Pamphlets
Brochures & flyers
Product catalogs
Company letterheads & stationery
E-books
PDFs
Web content & web pages
Product labels
Newsletters
DTP Services
Our DTP services can be further subdivided into:
Design – a team of visual artists will come up with a unique design for your user manual, handbook, brochure, flyer, catalog, or any other item you need us to design for you.
Design localization – this involves the importation of your translated content into a new design, thereby overwriting the original language and layout. Common design localization tasks include changing fonts, graphics, and modifying layouts to accommodate the new text's orientation and size.
Design recreation – our team can recreate a design from a scan, an image, or PDF in the absence of the source.
Translation Proofreading & Editing
Proofreading and content editing is a critical part of the translation process. This is because, in the course of translation, there could be such errors as over-translation, literal translation, typographical mistakes, and false friends. Proofreading and editing ensure that the translated text is correct, concise, and clear. It also ensures that there is consistency in the terminologies used and your preferred in-house style.
At Etcetera Language Group, we are familiar with specific readerships who will ensure that your translated documents are of the best quality. We can help proofread your PowerPoint presentations, brochures, websites, business plans, memos, and other professional documents. We also proofread documents meant for personal use, such as academic essays and novels.
Our proofreading and editing team will thoroughly review your translated document to make sure that it is accurate, correctly punctuated, and that there are no grammatical errors. We will also ensure that the content is coherent and that the tone and text style is consistent. We will ensure that the final result is perfect, presentable and that there will be no misunderstandings when it is read by a native.
Why Choose Us?
At Etcetera Language Group, we have gained a reputation for surpassing our clients' expectations. Here's how we do it:
#1 Confidentiality
Choosing the right translation company depends on your personal needs. However, you need to engage a company that observes the highest level of confidentiality. All our professionals abide by a code of professional conduct and ethics, thus guaranteeing maximum confidentiality.
#2 Experience & Industry Expertise
Having been in operation for more than 20 years, we have gained the expertise and experience needed to handle large and complex projects, including e-learning courseware, web applications, and audio-visual content. Also, our two decades of experience has afforded us unmatched exposure to an array of different projects.
#3 We Engage Qualified & Conscientious Professionals
Right from the moment you get in touch with us, you are assigned a project manager who will be accountable throughout the project. Our multi-step translation process is handled by humans and not by machines. At the end of the process, the file is sent to a DTP specialist who identifies and corrects any issues with the document's layout.
As your partner, we intend to contribute to your organization's success. After translating your content, we will point out any weaknesses and typographical errors we notice. We will also suggest changes or points we think might improve your translated text's quality. Put the mentioned skills to test by contacting us today.
About Etcetera

Etcetera Language Group, Inc was established in 1996 and is a leader in quality and accuracy in the translation industry. We are fast and reliable and assure the best services.

Etcetera Language Group, Inc. uses state-of-the-art technology to ensure quality , consistency and reliability. We provide the best translation solutions for leading companies in Software localization, Technical and Marketing documentation, Web applications in over 100 languages.

All of our translation projects are handled by professional translators who are native speakers of the target language.

American Translators Association

National Capital Area Translators Association