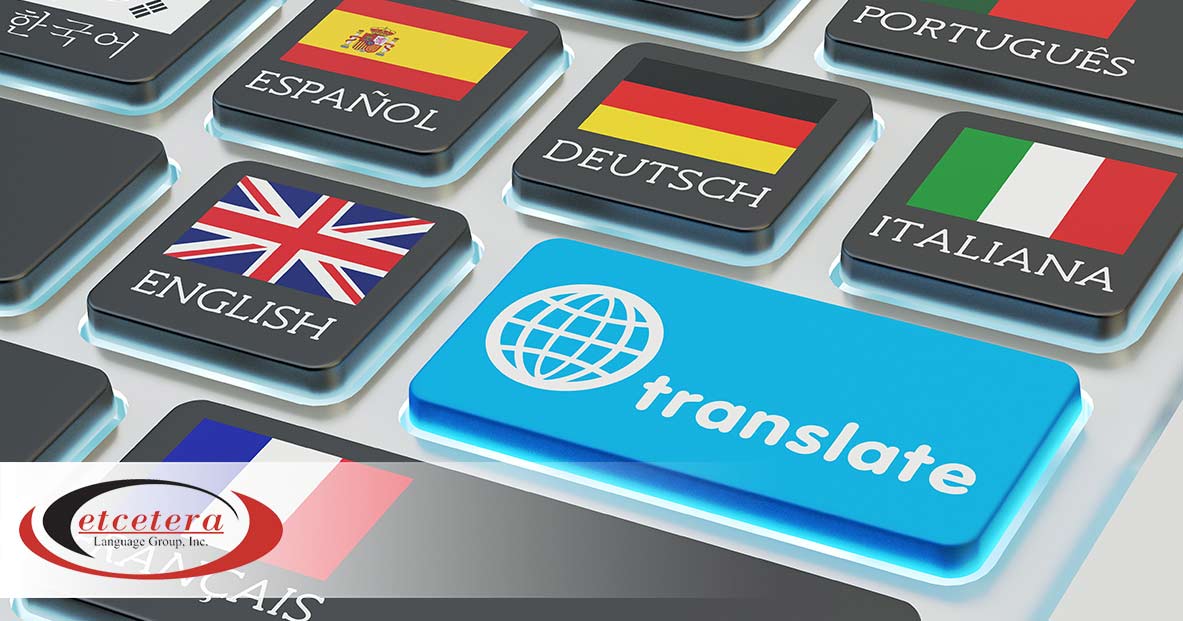 Are you in need of business document translation? Are you hoping to gain a competitive edge in your international business dealings? If so, we can help. 
Business translation services can be a crucial part of your business's success. In this quick guide, we will help you better understand the world of business translation services and what it can mean for your business or organization. Keep reading to learn more. 
Why Business Translation Is Crucial
Business documents differ from all other forms of communication. The need for precision and accuracy is crucial to your company's success. In fact, accuracy in business documents could even save you from legal issues. When business documents are not translated properly, important information could be left out. This can leave you vulnerable and, in some cases, it could even cause liability issues as well. 
Business documents include:
Invoices 

Purchase orders

Quotes

Contracts

And more
If you are attempting to communicate with business partners on an international scale, it will be imperative that you have business translation services that you can safely rely on. 
Understanding Translation Services 
A translation company provides translation services to a variety of different types of organizations. The translation of business documents is a common type of service provided. Other types of services include transcription, creating marketing materials, interpreting meetings, conversations, audio files, and more. 
Why You Need Translation Services for Your Business 
In order for a business to keep a competitive edge, you will need to be assured that you can communicate with customers, clients, and partners regardless of language barriers. You also want to be able to provide information and marketing materials to a large audience. 
This is especially crucial if you are looking to expand your business, products, or services into a new country. Translation services can also be beneficial if you are hoping to appeal to a new cultural audience within a country as well. 
Within one country, you may have many cultural demographics. Having the ability and tools to market to these demographics can give you a definite advantage in your given industry. 
Business Document Translation Options
When it comes to business document translation, you have a few different options. 
Self-Translation- This is the least reliable form of translation. This option would entail translating documents yourself simply by using online translation tools. Although this is often a free option, you should be aware that it is the least reliable option. Online translation tools are very basic. These tools are often automated and can rarely interpret tone and subtle meanings. 
Depending on self-translation and online translation tools could put your business endeavors in danger. Using this option could be risky for your business. This is also a very time-consuming way of handling business translation as well. 
The second option is to procure the services of a professional translation company. Professional translation services use teams of experienced, multi-lingual experts who will review your documents and translate them precisely. 
In addition to simply translating text, these experts can also make sure that information is being shared in a culturally appropriate context as well. This can sometimes be a crucial aspect of international business transactions. 
How To Choose a Quality Translation Service 
When you are shopping for translation services, there are a few important factors you should consider. First, you need to consider the particular needs of your company as it relates to your industry. For instance, if you need financial documents translated, you will want to work with a service that has experience in this field. If your company deals in tech or medical documents, be sure that the service can handle the legal protocols surrounding these types of documents and communication. 
Other factors to consider might include turnaround time, price, and the types of languages that are offered. 
You should also make sure that the service provides the types of translations you will need. Types of translation services include:
Document translation 

Materials creation 

Audio file transcription 

Video transcription

Interpretation services 
Make sure you discuss your particular needs in depth before choosing a service to work with. 
When you do your research and ask questions, you will be able to find the service that best suits your needs. 
The Benefits of Translation Services 
Using a translation service can help your company in many ways. First, they assist you in communicating better with your clients, customers, and international partners. In some instances, it can also help you comply with legal requirements for your industry. Another important benefit is that translation services can open up new markets for your company. These markets can play an important role in your long-term success. 
Signs of Quality Business Translation Service 
Here are a few key details that will help you know you are dealing with a quality service. 
Experience- Work with a company that already has a reputation for great work. 
Industry experience- You want a service that already has experience dealing with your particular industry. 
Preferred language experience- It is also important that the company you decide to go with already has your preferred languages as part of their services. Beware of a company that has never worked in a particular language field while still offering those services. 
Certified/Accredited- Some types of documentation and translation must meet rigorous standards legally. Be sure you are working with a service that is certified or accredited in the appropriate ways to provide you with the documents you need. 
Variety of services- A quality company will usually provide more than just simple document translation. Look for a variety of services. 
If your business is in need of document translation or other translation services, please contact us at Etcetera Language Group. We will be happy to discuss your company's needs and help you find the services to fuel your success.
Categorised in: Translate