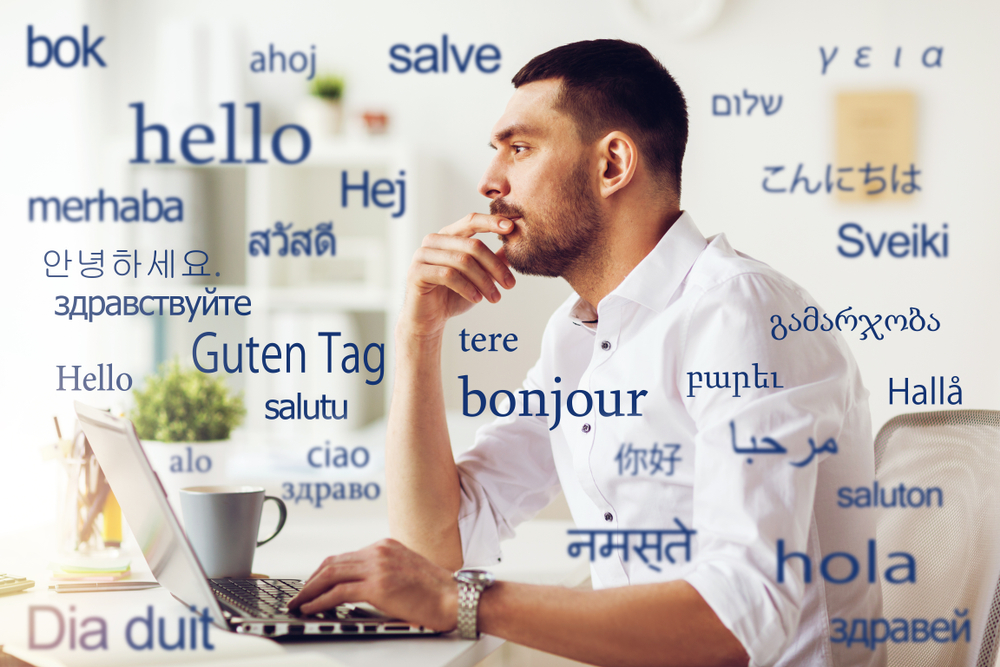 As businesses expand globally, the need for quality translation services is continually growing. A high-quality translator can help businesses navigate language barriers and reach new markets. However, finding the right translator for your specific project can be challenging. 
Etcetera Language Group is a leading certified translation service provider that connects businesses with quality translators. With a team of certified and experienced translators, Etcetera Language Group ensures accurate and culturally appropriate translations across various fields, including legal, medical, technical, and more. They understand the importance of finding the right translator for each project, which includes language expertise, specialization, and timely delivery.
This article will take you through what to consider when your business is looking for a quality translator. 
Certification and Experience
When considering a translator, you want to ensure they are certified and experienced in their field. Also, they need to be knowledgeable about the nuances of language and have demonstrated their skills through rigorous testing. Experience is also a significant factor to consider when selecting a translator. An experienced translator will have skills beyond language proficiency, such as understanding cultural differences and industry-specific terminology.
Language Expertise
The most important aspect of a quality translator is their language expertise. A good translator should be fluent in both the source and target languages and have excellent grammar and writing skills. They should also have a good knowledge of the culture and customs of the target audience.
Communication and Collaboration
Communication and collaboration are essential for accurate translations. Here are some reasons why: 
Clear communication between the company or customer and the translator is essential for the translated papers to be flawless.

The translator must understand the content's context, tone, and nuances to ensure they are accurately transcribed.

Good communication channels between the company and the translator will help build trust and a positive working relationship.

Collaboration with the translator is crucial for accurate translations.

The translator must be proficient in the source and target languages and understand cultural nuances.

Collaboration can help ensure the translation is accurate, readable, and suitable for its intended purpose.
To ensure clear communication and collaboration, businesses should work to establish honest, open communication channels with translators. They should also work with accredited translation services to guarantee reliable translations.
Specialization
Selecting a translator with experience in the specific field relevant to the project is important. For example, if a business needs legal documents translated, it should look for a translator experienced in legal translation. A specialized translator is better equipped to understand industry-specific terminology to ensure accurate translations. 
Turnaround Time
Another factor to consider when selecting a translator is turnaround time. Businesses often have tight deadlines for translation projects, so selecting a translator who can deliver quality work within the required timeframe is important.
Quality Assurance
Quality assurance is an essential part of translation services that ensure the accuracy and readability of the translated content. Translation service providers have a set of techniques and processes that mitigate potential errors while guaranteeing customer satisfaction. Proofreading and editing are also crucial quality assurance measures the translation service provides to ensure translations are error-free and free-flowing to read. 
Tracking and handling errors is another important aspect of quality assurance, as most language service providers track issues using translation management systems rather than emails. Therefore, it is essential to choose a reputable translation service provider that uses human translators, as machines are incapable of understanding context and meaning, as well as humans.
The Importance of Proofreading and Editing
Proofreading and editing are essential steps in the translation process as they ensure high-quality translations. This is because proofreading focuses on correcting superficial errors in the translated content, such as spelling or grammar, formatting, punctuation, and typography. The original text undergoes many variations during the translation process as it is reworded into a different language.
Therefore, proofreading plays a crucial role in the translation process as it contributes to achieving a flawless translation, showcasing the meticulousness of the translator and the exceptional quality of their work. Editing focuses on improving the translated text's language and expression, enhancing its readability and flow. Ideally, a second translator should check the editing process, while a third should take care of the proofreading process to spot errors that the first translator and editor may have overlooked.
Cost
Translation rates vary widely depending on language pair, specialization, and turnaround time. Therefore, it is important to consider cost when selecting a translator, although it should not be the primary factor. A low-cost translation may result in poor-quality work requiring revisions or a complete redo. It is better to invest in a quality translation upfront than to deal with the consequences of a poorly translated document.
References and Reviews
Before selecting a translator, make sure to check their references and reviews. A reputable translator should be able to provide references from satisfied clients. You can also check online reviews and ratings on sites.
Conclusion
Finding a quality certified translation service requires careful consideration of several factors. A certified and experienced translator with language expertise, specialization, and a reputation for delivering quality work within the required timeframe is essential. While cost is important, it should not be the primary factor when selecting a translator. Finding the right translator can help businesses avoid costly mistakes resulting in accurate and effective translations. 
Etcetera Language Group provides certified translation services in legal, medical, technical engineering, political fields, and more if you are looking for a high-quality translation service.
Our translators are certified, experienced, and specialized in various fields. Plus, we offer competitive rates and fast turnaround times. Contact Etcetera Language Group today to learn more about our services and how we can help your business succeed in the global marketplace.
Categorised in: Translation Services